(AR)boreal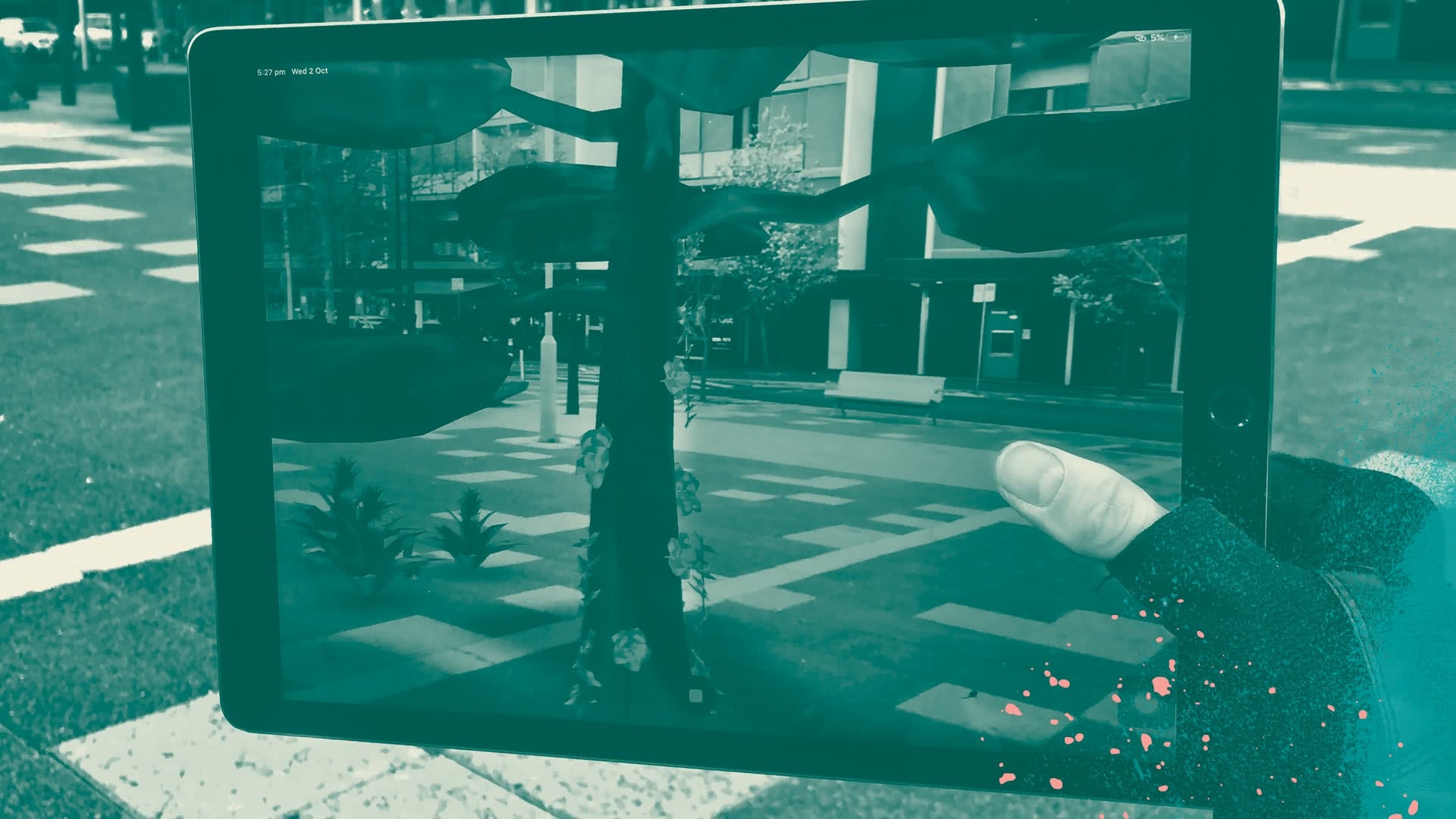 (AR)boreal is an augmented reality digital forest in Garema Place, created by artist Daniel Savage. Experience a shared digital environment that overlaps with the physical world and plays with unique landmarks in our city centre. Digital elements grow and respond as individuals move throughout the space. Over the festival weekend the forest will grow with the collective participation of the audience. This work explores our 'shared digital experience' as a reflection of our social environment.
Note: The app release has been delayed pending approval.
Devices will be available at the event to allow people to experience the work. Alternatively if you have an apple device with iOS 13 the artists can load the app on your device directly.